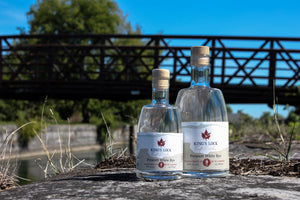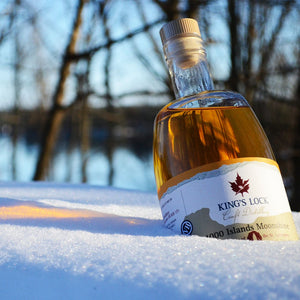 Our Spirits
King's Lock Craft Distillery has an international reputation for excellence, we're award-winning distillers of Organic and koshers spirits. All of our spirits are made in-house by our talented team of distillers. Shop online our selection of artisanal vodka, gin, rye, rum, and moonshine. You can also find our Von Schoultz vodka, 1000 Islands Moonshine, Prescott White Rye and Conestoga Gin in select LCBO stores. Visit LCBO.com and search for our products.
Shop Now
Visit Our Distillery
Come to King's Lock Craft Distillery and enjoy tastings and tours. Learn about the process of crafting our vodka, moonshine, rye, and gin. We're Ontario's leading distiller of certified Organic and kosher spirits, crafting all our products from scratch, in-house using grains from local farmers. We're 100% Canadian-made and entirely local. Contact us to learn about special events.
Get Directions
KING'S LOCK MERCHANDISE
Visit our store to shop our collection of merchandise. We have a selection of products including T-shirts, flasks, shot glasses, coffee mugs, baseball caps and more! Stop by we have discounts regularly! Have fun shopping!
WHAT OUR CUSTOMERS ARE SAYING
King's Lock Craft Distillery
5 Newport Drive
Johnstown, ON K0E 1T1
Wed- Sat: 12:30- 5:30pm
Sun: 1 - 4:30pm
Mon - Tues: Closed